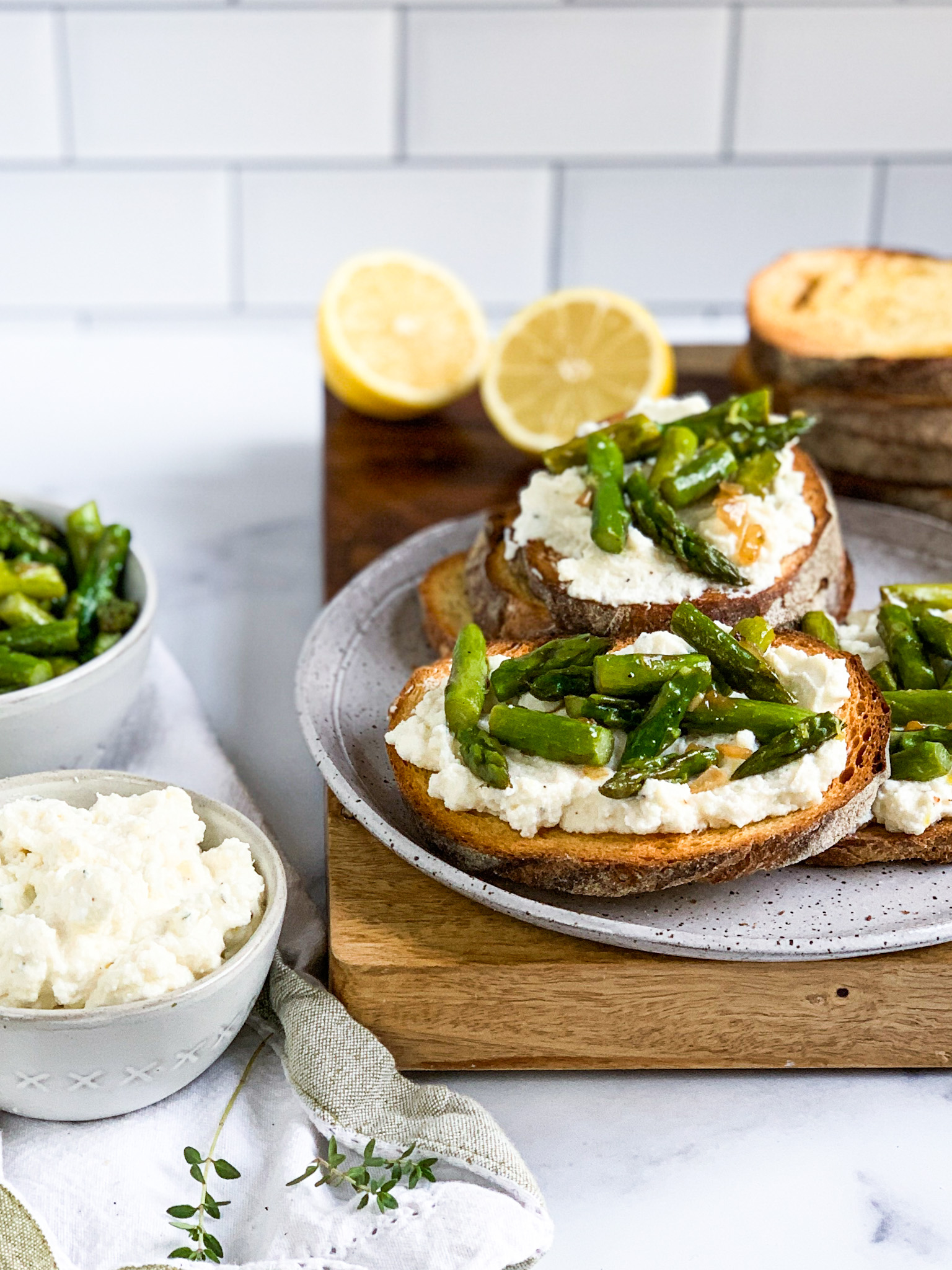 I love a light vegetarian lunch. I also love a good party with awesome appetizers. Luckily this goat-cheese ricotta toast can serve as BOTH!
The "zestiness" of goat cheese pairs perfectly with the tang of lemon zest. Add in the sweetness of onions and asparagus, and you have a winner!
I made this for lunch the other day, but it could easily serve as a perfect summer time part appetizer.
The great thing about this dish is that you can also make all the components ahead of time and put it together right before your event. No matter what, you are sure to enjoy this yummy dish!
Don't care for asparagus? No problem! You can easily substitute your favorite veggies! I like this with tomatoes, too.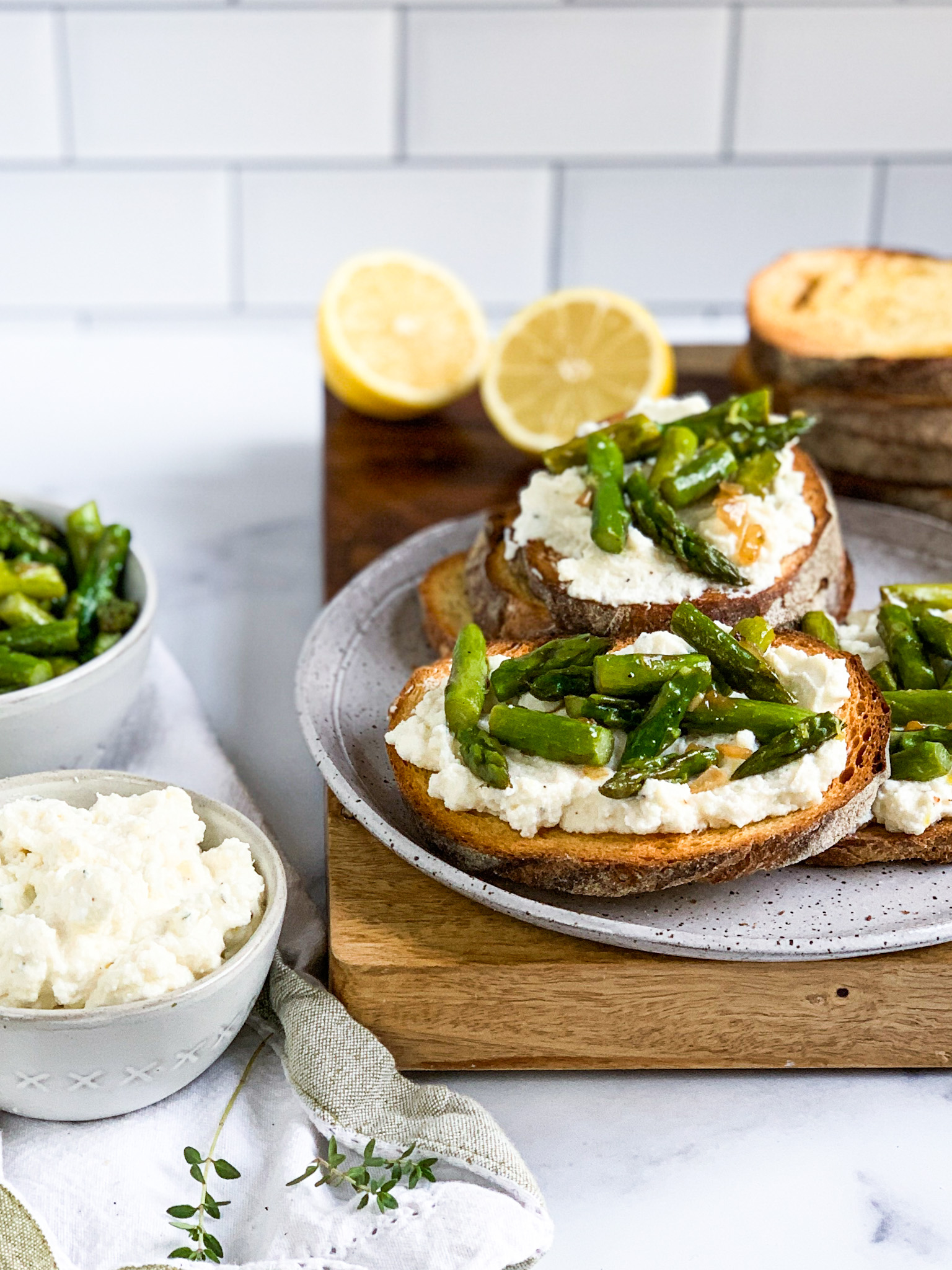 As always, let me know what you think over on Instagram @thesugarandsaltco!